Runway Images from Eco Fashion Week Australia 2017 in Perth by Harry Leonard Imagery
Malawi; "Warm Heart of Africa"- Maloto; meaning dreams in local Chichewa language
What are the dreams of these modern day fashion warriors?
By warrior, I do not mean an aggressive person. A warrior is genderless, fearless and gentle, a defender of all things that are good for the planet and all of her inhabitants. In this series, I will be introducing you to five warrior fashion spirits who were invited to walk the runway at Eco-Fashion Week Australia, 2017.
Nomonde Sambakunsi

"An understanding of fashion ought to contribute to an understanding of ourselves, our culture, and the way we act and build healthy communities."
I met Nomonde in 2016 on my way back from Tanzania. I had just incurred a serious head injury, losing much of my working memory. But what I did not forget during the first meeting was Nomonde's strength in the presence and stunning Ankara bags.
I have the privilege of connecting once again in 2017 with this established fashion designer. We catch up while sharing a glass of wine at, "Mamma Mia's," in Lilongwe, the capital of Malawi. During the year her career has expanded and flourished along with her young child. She is an active participant at Malawian fashion shows, promoting and moving the industry on the edges of design and women's economic empowerment.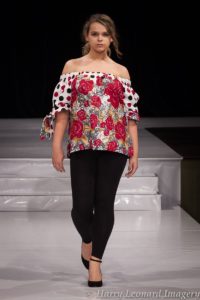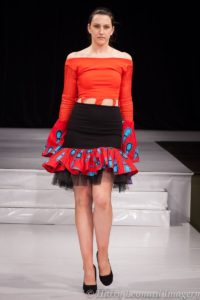 Nomonde has attended and studied at both the University of Malawi, Chancellor College and at Minjiang University. And like many of the women I meet in Malawi also is actively involved in community building. Here she is pictured with Coalition for the Empowerment of Women and Girls, CEWAG.
Her presence is one of poise, confidence and determination. She knows what it takes to move the industry forward.
My prayer for these five designers. May they be celebrated at Eco-Fashion Week Australia 2017. May this celebration flow in 10 directions to help them realise and resource their own dreams for self and community.
Thank you to Zuhal Kuvan Mills for providing such a generous platform of faith to foster the dreams and healthy economic development of Malawi. Blessings always to her and all the organisers who dreamt this inaugural platform to fruition.
Maybe all beings everywhere be happy and free.
Coming next Part 5 - Meet Vivetta by Lauretta Designs
= = = =
Patti De Sante travelled to Perth, Australia, with 21 designs from these five fashion designers to promote their work, to highlight the beauty of Malawi located in southeast Africa and to share the countries current progress in gender equality. Patti both showcased these designers, her first go at a runway show and blogs for the fashion platform. As an ordained Zen Buddhist chaplain and gender activist living in Malawi, she explores, "How fashion devotion develops the three minds of the Buddha and contributes to community health and happiness." #bigmind #joyfulmind #kindmind