Malawi; "Warm Heart of Africa"- Maloto; meaning dreams in local Chichewa language
What are the dreams of these modern day fashion warriors?
By warrior I do not mean an aggressive person. A warrior is genderless, fearless and gentle, a defender of all things that are good for the planet and all of her inhabitants. In this series, I will be introducing you to five warrior fashion spirits who were invited to walk the runway at Eco-Fashion Week Australia, 2017.

Bruce Marewere

"Unless you have been thoroughly drenched in perspiration you cannot expect to see a palace of pearls in a blade of grass." -a buddhist text
"I was raised by a single mom. She is an independent woman who has raised me to be a feminist. I believe in gender equality. I have two degrees. The first one in theology and my post graduate degree is in rural development. I used to be a Christian but now I am a humanist."
If there was a magazine called, "The New African Man," Bruce would be on the front cover.
He was always in fashion, even as a kid, "In Malawi you are taught to gravitate towards white collared traditional careers." Currently Bruce is employed as a district coordinator empowering girls in schools on how to avoid contracting HIV.
"It feels good to do this work and I am grateful to be employed but when i sketch, and the sketch comes alive its an amazing feeling."
What is your deepest value, the value that defines you?
"Honesty aligned with do no harm."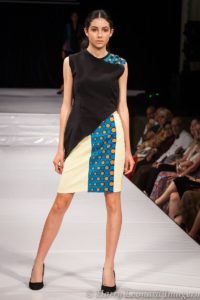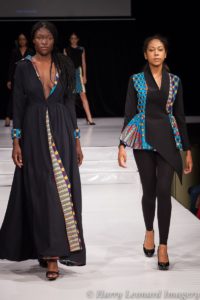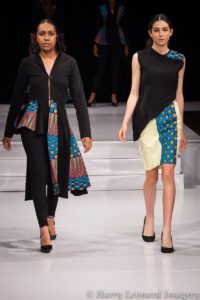 It was in 2008 that Bruce came alive to fashion. He was watching the oscars and saw a woman flowing in a Valentino red gown. In that moment he saw how good the woman felt. He wanted to enable all people to feel as good as that woman did in the gown, no matter what size they are. He started sketching and his cousin introduced him to Lily Alfonso. "I told her whenever I see clothes, I feel a fire that is beyond me."
She invited him to come study with her. He also met Faida, another young woman you will meet next who motivated him and encouraged him when he questioned himself as a designer. He would go to his 9-5 job and then go work with Lily after. Like Mphatso and Faida he can't say enough good things about their remarkable mentor and fashionista, Lily Alfonso.
"The saddest day for me would be the day that I lose the me I am now." I always think about the tendency that we have to think like a child. If I lose this thinking, this high ground, I will lose me. Kids speak the truth. It all boils down to," Are you going to be able to sleep at night." You are born with ethics. They don't come from a book. Apart from society telling us the rules, we have an inborn ethical code."
What is it like to not be on purpose given there is so much talk about young people finding a purpose?
"Its freeing and liberating not to buy into this brand, this meme of living on purpose. You should just be at home.You are staying with you, not obsessively thinking about you. A baby doesn't have a purpose. It just is with all of its baby noises. Same with clothes. Clothes don't have a purpose. It's like life. Life has no purpose, and yet it is very purposeful. If anything, "Life says enjoy your life."
Each interview straightens my spine and opens my heart. Who are these young people? I am in awe and sit in stunned silence. I have said it before but when asked about what I am doing in Africa. My response now is, " My liberation lies in Africa." Teachers come in many diverse forms. These are my fashion gurus for life.
My prayer for these five designers. May they be celebrated at Eco-Fashion Week Australia 2017. May this celebration flow in 10 directions to help them realise and resource their own dreams for self and community.
Thank you to Zuhal Kuvan Mills for providing such a generous platform of faith to foster the dreams and healthy economic development of Malawi. Blessings alway to her and all the organisers who dreamt this inaugural platform into fruition.
May be all beings be everywhere be happy and free.
Coming next: Part 3 – Meet Faida…
= = = =
Patti De Sante travelled to Perth, Australia, with 21 designs from these five fashion designers to promote their work, to highlight the beauty of of Malawi located in southeast Africa and to share the countries current progress in gender equality. Patti both showcased these designers, her first go at a runway show and blogs for the fashion platform. As an ordained zen buddhist chaplain and gender activist living in Malawi, she explores, "How fashion devotion develops the three minds of the Buddha and contributes to community health and happiness." #bigmind #joyfulmind #kindmind